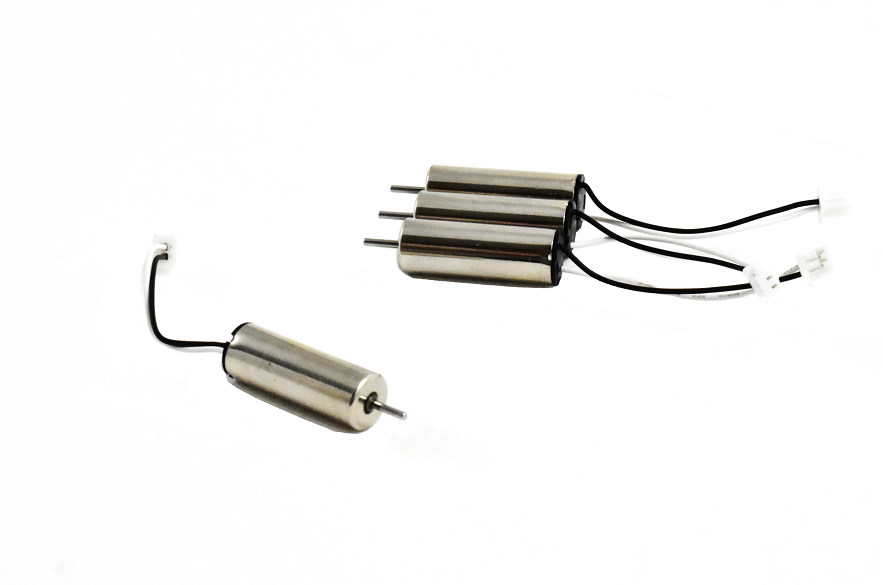 4 x 7x20 mm DC-motor pack for Crazyflie 2.X (thrust upgrade)
SKU: 114992987
Pack of 4 spare 7x20 mm brushed coreless DC-motors for Crazyflie 2.X.
These motors that are 4 mm longer then the standard 7x16 mm motors will generate more thrust. Approximately 5 grams added trust per motor together with the 51MMX2 propeller, giving a total of 20 grams more thrust. Comes at the expense of roughly 15% less flight time. Can also be bought in a bundle.
Note: This motor has a 1 mm shaft and the stock propeller will not fit this motor.
Mechanical specifications
Diameter: 7.0 mm

Length: 20.0 mm

Shaft length: 5 mm

Shaft diameter: 1 mm

Weight: 3.6 g

Wire length: 32.0 mm

Molex picoblade 2P connector
Electrical specifications
Kv: 13 000 rpm/V (±15%)

Rated voltage: 3.4V DC

Rated current: 2600mA (max)

Terminal resistance: 0.75 Ω (±20%)
Package contents
4 x 7x20mm brushed coreless DC-motors
Resources
---
Share this Product
---
More from this collection